How many times have you found yourself day dreaming about lounging by the pool all day, bathed by the sun and enveloped in luxury?
If you're anything like me, you do it often, and it feels like it will never end.  That is until you check your bank account and remember that you were only dreaming.
*Cue tears*
Travel dreams like the one I described don't have to stay figments of your imagination, however.  One glorious Travel Tuesday I tweeted a bucket list resort that I would love for my friend Christen and I to spend all day lounging and writing in this exact spot…
Well the travel gods must of heard my luxe tears because before I knew it Christen and I were off to the uber luxurious NIZUC Resort and Spa in Mexico, and let me just say this…reality is so much better!
Nestled in exotic seclusion on the Punta Nizuc, the 29-acres of NIZUC Resort & Spa seem miles away from the party scene one would envision when they think of Cancun.  NIZUC (nih-ZOOK) means 'dog nose' in Mayan and describes the shape of the peninsula between Laguna Nichupté and the Caribbean Sea at the gateway of the Riviera Maya, but in reality it should mean Heaven.

Prices starting around $475 a night for the garden view rooms, so NIZUC is definitely not for the budget conscious, but don't let the sticker price shock you.  NIZUC is worth every single penny, and more.  From the moment you arrive, the amazing and thoughtful staff greet you (and each other) with a right hand over their heart and a slight nod, a gracious preview of the peaceful journey you're about to embark on during your stay.  Clear waters, tasteful art and natural light surround you from every corner of the property and fill you with the feeling of Zen.

I'm immediately in love.
Out of the 274 rooms on the resort, the ocean view suite I chose for my stay had to be the most stunning one. The warm palette of earth and gray colors harmonized perfectly and didn't compete with the room's main attraction, the view. Huge doors framed the crystal clear blue turquoise waters of the private beach below and could easily be viewed from my comfy king size bed.

After unpacking we set out to enjoy all the property had to offer which includes 2 private white sand beaches, six world-class restaurants, three bars, beautiful black mosaic pools, 2 tennis courts, and the 30,000 SqFt spa by the prestigious brand ESPA.  And if all that wasn't enough, our personal concierge Stephanie (yup, a personal concierge!) arranged for a private cooking class in the kitchen of the contemporary Mexican cuisine restaurant, Ramona.  Score!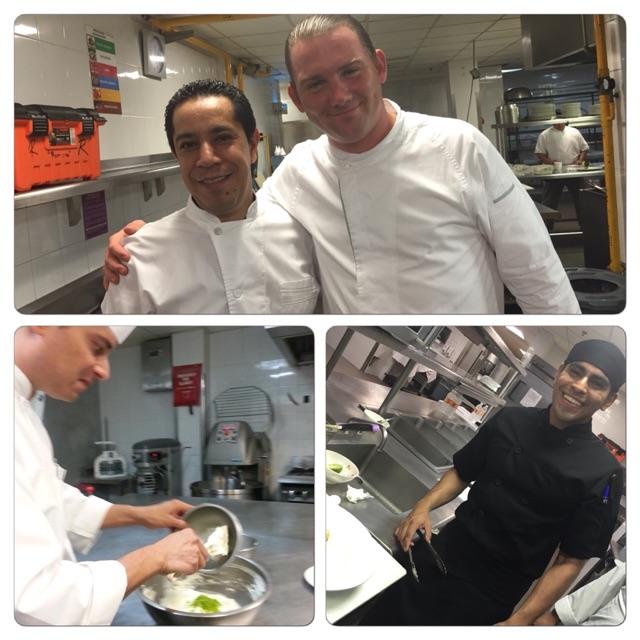 After exploring the grounds and cooking a delicious meal, the itis set in and we wanted to catch a tan and relax, so off to the pool we went.  However this wasn't just any pool on the property, it was the exact pool we tweeted about wanting to lounge around all day.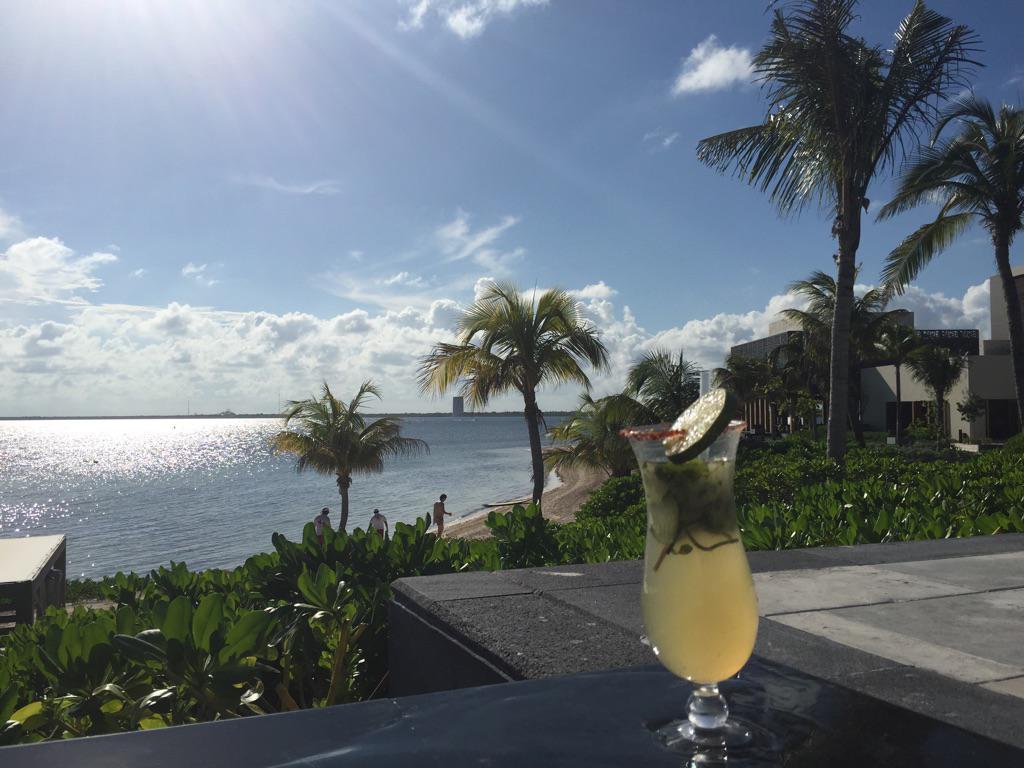 We set up shop in a cabana and hopped on the free wifi located throughout the property so that we could refresh our friends' jealousy.  Immediately we were greeted by the world famous Hector The Protector (seriously, he's all over Trip Advisor), who took care of our every need and made sure our glasses were always full and our Evian Facial Mist stayed chilled in the Mexican heat.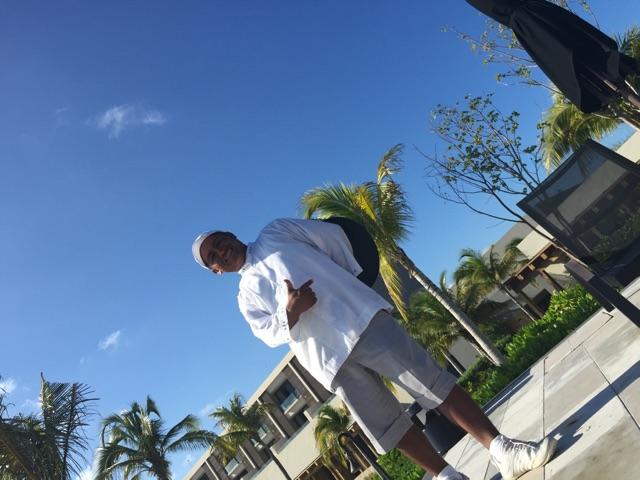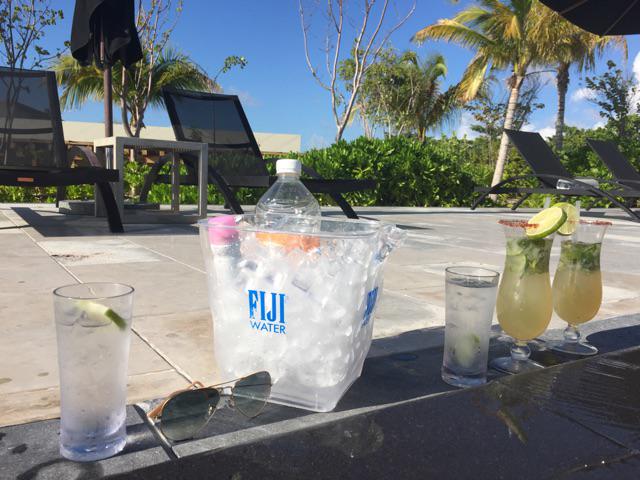 We splashed around the pool for three glorious hours and as we walked back to our rooms to prepare for dinner, we stopped to indulge in the stunning sunset bathing the property.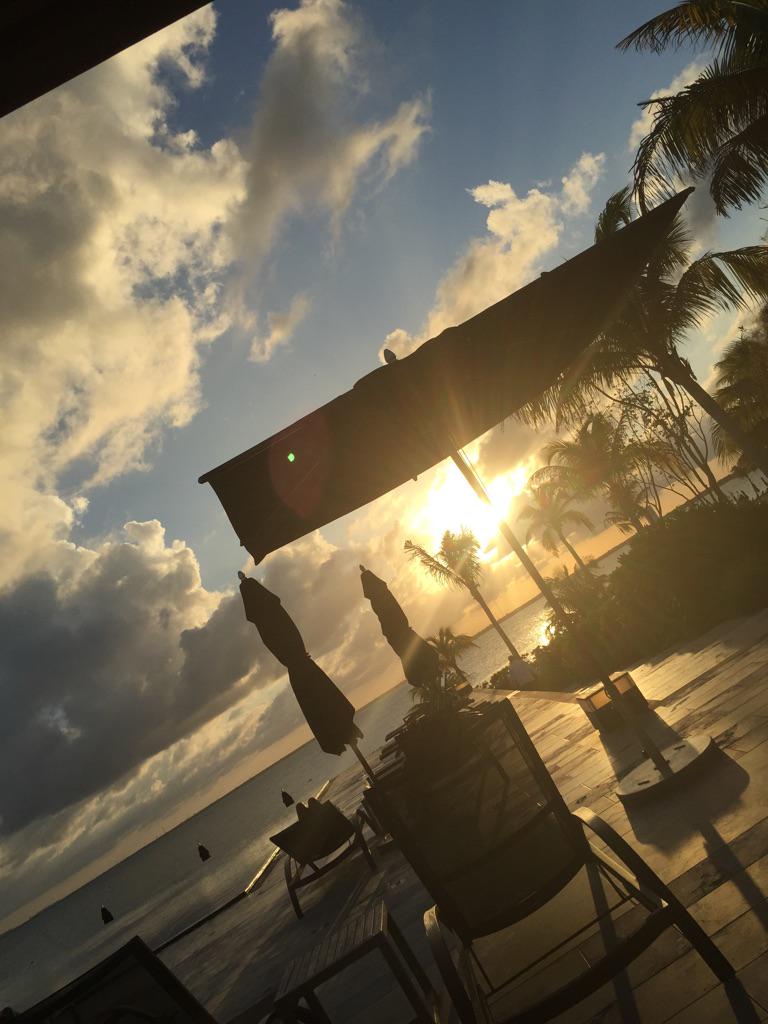 I was calm, relaxed and surrounded by natural luxury.  From the chic rooms with stunning views, to the yummy restaurants, top notch spa, picture perfect beaches and exceptional staff, NIZUC was even better than my daydreams.  If you're looking to explore the luxe side to Cancun, then NIZUC is where you need to be.  Definitely Hotel Whisperer approved.
NIZUC Resort & Spa
Cancun, Mexico
Tel: +52-998-891-5700
Email: reservations@nizuc.com